Our name comes from the mantra at our first drivers meeting:
1) Be Safe.
2) Have Fun.
3) Get Fast.
We are based in Richmond, Virginia. 2018 is our twenty-first season (and twelfth full-time year) of professional service in the autosport industry. Our primary goal is to provide a variety of legal, organized, safety-minded and education-based high performance driving experiences for as many sports car fanatics as possible, while making them better on the street as a result. Our secondary goal is to develop related aspects of this particular fun in a responsible and positive manner. Everything we do is "by enthusiasts, for enthusiasts" which is why you see us driving at every event too!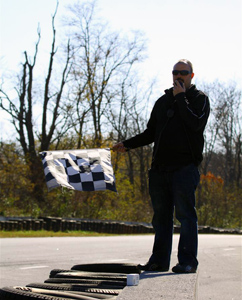 In addition to our many years of experience with a fantastic safety record, what separates Get Fast is attention to detail. We are truly a full service company with proven solutions for a wide variety of goals. Please check out our website and feel free to contact us anytime for more information. Thank you!


Click here to read about a group we've been part of since its creation in 2006.

Click here to see Speed Channel video about an event we helped with in 2007.

Click here to read about a great event that we have helped organize for many years.

Click here and here to see videos on the BFGoodrich website that we're in.

Click here to watch the trailer for a show we helped with the filming of in 2014.

Click here to check out video from a project we were proud to be part of in 2015.

Click here to see video coverage of a championship event we managed in 2015.

Click here to watch online video from a live news broadcast we helped with in 2016.

And click here for highlights from a championship event we directed in fall 2016.